For the eleventh year in a row, I am publishing an account of my top 10 best and worst sports moments of the past year.  Scroll through the blog archives if you want to see the previous editions.    Keep in mind that these are given from a purely subjective viewpoint.  When I say "best/worst moments" I'm not talking about great or horrible sporting events.  I'm talking about moments that affected me the most positively or negatively.  Overall, this was a pretty good year in sports for me featuring several monumental moments that outweigh the disappointments.  Without further ado, here are my best and worst sports moments for the year 2019.
Best Moments:
1.  Washington Nationals win World Series (October 30, 2019)- People always find this hard to believe, but my two favorite pro sports teams when I was a child were the New England Patriots and the Montreal Expos.  Both teams were absolutely terrible when I started following them in 1991, and I always joke that one team became the greatest dynasty in sports history and the other quite literally died.  I didn't really follow the Nationals upon their move to Washington in 2004, but I became captivated with this year's tea thanks to their underdog mentality, their heroic come from behind victories, their Baby Shark campaign.  This might not be the equivalent of the Expos winning the World Series, but it is the closest thing.
2.  Tigers Woods wins the Masters (April 14, 2019)- I have never been a huge Tiger Woods fan, and I especially disliked him after the 2009 cheating scandal.  However, strangely enough, I couldn't help but cheer for him as he took home his first major championship in ten years this past April in Augusta.  He brings an aura of nostalgia now, as he represents the last great sporting link to my childhood (Tiger won his first Masters when I was in 5th grade).  I also admire a good comeback story, and there is no comeback story better than this one.  As Bryant Gumble said in the Sportscentury documentary for Muhammad Ali in 1999, even Ali's detractors supported him after his jail sentence because we all admire someone who has served his time, paid his debt society, and comes back.  Even though, Woods never went to jail (except maybe a night or two for his DUI), it feels like his ten years of struggles and injuries were tantamount to a jail sentence and that he has paid for his mistakes.  Regardless of what you think of Woods, his Masters win this year was undoubtedly one of the most iconic moments in golf history.
3.  New England Patriots beat LA Rams to win 6th Super Bowl championship (February 3, 2019)- I never thought I'd rank a Pats Super Bowl this far down on a best moments of the year list, but that's where the Pats will land after winning one of the most lackluster Super Bowls of all-time.  With that being said, six was an important number for Brady to get to because it equaled the same number of championships one of my other all-time favorites (Michael Jordan) won in the NBA.  My only regret is that Brady didn't ride off in the sunset after his 6th championship like MJ did.
4.  South Carolina football upsets Georgia (October 12, 2019)– College football remains the only sport where a single regular season victory can be life-altering .  That was the case this year for the Gamecocks as the only bright spot of the season, and probably the only thing that kept Muschamp from getting fired, was South Carolina's win over Georgia.  This nerve-wracking finish featured three missed field goals, two turnovers, and all the drama one could take.  However, when it was all said it done, my Gamecocks pulled off arguably the biggest upset of the college football season!  My favorite stat from the game was that it was the first time Georgia had lost when ranked number 3 or higher to an unranked team at home in school history.  This game also produced my best reaction of the year as I ran down my driveway screaming without shoes on after Blankenship missed the final field goal.
5.  New England Patriots beat Kansas City Chiefs in Thrilling AFC Championship Game (January 20, 2019)- This moment is directly correlated to my moment # 3, as it was the win that setup the Pats' most recent Super Bowl victory.  This game ended up being much more exciting than the Super Bowl, as the Pats won an overtime thriller on the road against the AFC 1-seed Chiefs.  It was definitely the game of the year in the NFL last season, and it may have been Brady and Gronkowski's last great victory in the sport.
6.  Spelling Bee 8-way Champions declared including Alabama's Erin Howard (May 30, 2019)- Some of you that know me well know that I am a big spelling bee man, as I was just a few rounds away from advancing to nationals as a 4th grader in 1998.  This year me and my buddy Kevin Pulawski watched on with amazement as 8 different people shared the championship with no one missing a single word in the championship rounds.  It marked the first-time that more than two spellers ever split the championship, and to make matters even sweeter, one of the champions was one of my perennial favorites Erin Howard from Alabama who had contended for several consecutive years but always came up just a little bit short.  This she broke threw with a victory in what has become known as "The Night the Kids Broke the Bee".  Seems about right.
7.  Andy Ruiz shocks Anthony Joshua for heavyweight boxing title (June 1, 2019)– Even though boxing's glory days are way behind it, it is still one of my favorite sports to watch and follow (# 6 out of 10 to be exact, ahead of NBA,NHL, and MLB).  This year we were treated to the greatest upset the sport has been seen since Buster Douglas' shocking knockout of Mike Tyson in 1990, when Andy Ruiz knocked out undefeated Anthony Joshua in Madison Square Garden.  All you had to do is look at these two boxers and you know who was supposed to win this fight.  The short, plumpy Ruiz appeared to be no match for the tall, chiseled Joshua, who was undefeated at the time of the fight, but thanks to a huge left hook in the 3rd round, Ruiz gained control and finished off the champion in the 7th round.  Even though Joshua ended up winning the rematch earlier this month, Ruiz's name will forever be etched in boxing lore thanks to his work that night in April.  Sylvester Stallone has produced a documentary about the fight, and Ruiz was not only honored with Ring Magazine Upset of the Year award but also given the ESPY for biggest upset in all of sports.  I was personally so confident that Joshua would win that matchup that I didn't even watch the fight live and had to be informed by my buddy Chris Cleaveland that Ruiz had pulled off the upset.  Truly incredible stuff.
8.  Stephen F. Austin basketball upsets # 1 Duke in Cameron Indoor Stadium (November 26, 2019)- For a regular season college basketball game to make this list, something truly extraordinary has to happen.   And extraordinary is really the only way to describe the Lumberjacks shocking overtime victory over Duke this past November.  The upset marked the first-time Duke (the team I hate more than anybody besides Clemson football) had lost a home non-conference game in 150 tries ,and the first-time it lost at home to an unranked non-power conference opponent since 1983, prior to Coach K building his dynasty.  The way they won was particularly exhilarating as the Jacks' got a steal and then made a buzzer beater run out layup just before time expired.
9.  New Orleans team wins Little League Baseball World Series (August 25, 2019)– I will be honest, there is a pretty big drop off between the top 8 moments on this list and the last two.  Nevertheless, River Ridge Little League from suburban New Orleans became my favorite little league world champion since Louisville's championship in 2002 when they knocked off Curacao 8-0 in this year's title game.
10.  St. Louis Blues defeat Boston Boston Bruins in Stanley Cup Game 7 to take home first championship in franchise history (June 13, 2019)– I am not exactly a big Blues fan or anything, but I despise the Bruins and always like it when a team breaks through to win its first championship in franchise history.  It seems fitting that this list both begins with a pro sports team winning its first-ever world championship and also ends with a first-ever world championship.  We, in fact, had four such first-time champions in major team sports in 2019, as the Toronto Raptors won their first NBA title this season and the Virginia Cavaliers won their first NCAA basketball championship as well.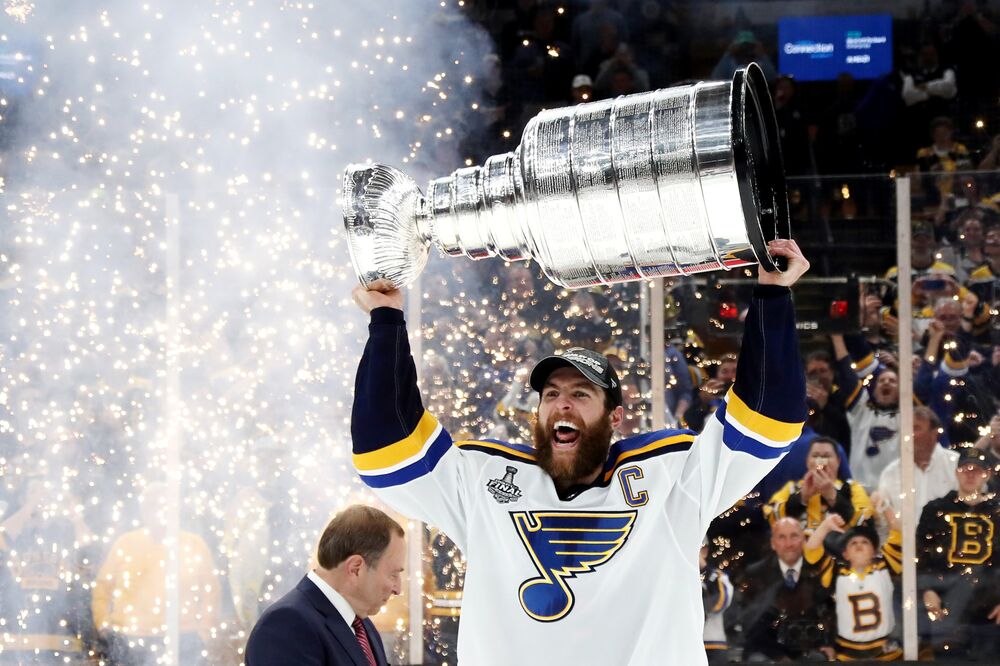 Worst Moments:
1.  Maximum Security gets screwed out of Kentucky Derby victory (May 4, 2019)- Now to the bad news in sports.  These are the moments I would like to forget but that I do think are important to commemorate in this annual blog entry, as most of the time the losses hurt more than the wins feel good.  That was certainly the case this past May when my Kentucky Derby horse, Maximum Security seemingly dominated the twenty horse field en route to just the fourth Kentucky Derby winner I correctly picked in my life (Nyquist- 2016, Street Sense 2007, and Grindstone- 1996 are the other three).  Then, 15 minutes after the race ended, in an unprecedented move, the racing stewards disqualified Maximum Security in a decision so outlandish that our great President criticized it.  This decision not only sent me into a julep-fueled state of rage and despair, but also ruined this year's Triple Crown, as Maximum Security justifiably boycotted the final two legs of the crown.   What a travesty!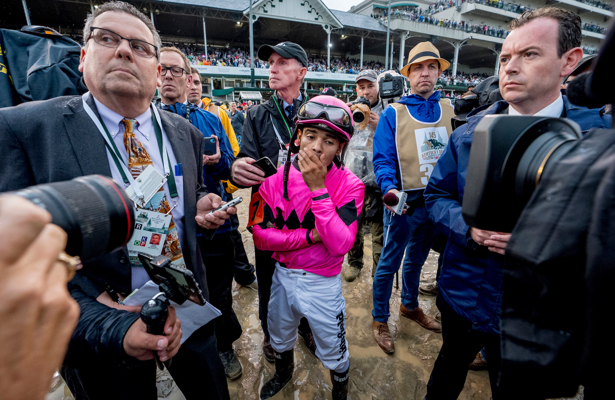 2.  The Clemson cockroaches beat Ohio State to advance to another College Football Title Game (December 28, 2019)- Going into last weekend only seven spots on my ten worst moment list had been filled, but thanks to gut-wrenching losses on Friday, Saturday, and Sunday of last weekend, this list is now complete.  No loss hurt worse than Clemson advancing to another CFP title game, as I am currently in bed with the flu and a 103 degree fever because of the way I treated my body during and after this game (walking over the Surf City bridge and onto the beach after the game in a short-sleeved shirt at 2 in the morning after getting little sleep the night before surely sealed the deal.)  Duke basketball and Clemson football are my two least favorite teams in all of sports (more on Duke basketball later), and the fact that Clemson hasn't really come close to losing a game in two years is particularly debilitating.  At last, I thought the Buckeyes had them beat, but thanks to some not surprising help from the officials Clemson pulled through once more.  Clemson football has truly become the cockroach of all sports (led by horse-faced quarterback Trevor Lawrence pictured below), in that you just can't beat them no matter what.  If LSU manages to knock them off in the title game, then that game will certainly be on my best moments of 2020 list, but I have a feeling Clemson will win again and land on next year's worst moments list as well.
3.  UCF basketball loses heartbreaker to Duke basketball in 2nd of Round of NCAA Tournament (March 24, 2019)- I have only watched Duke lose in-person in the NCAA tournament one-time and that was the great first round upset by Mercer in 2014.  That Duke team wasn't really a threat to win the championship though, unlike last year's Blue Devil squad who was heavily favored to win the championship all season long.  That is why I began to get excited when UCF held a two possession lead in the final minute of that game.  Unfortunately, Duke basketball ripped my heart out one more time when Zion made a layup while being fouled and then missed the free throw in such a way that R.J. Barrett was able to shove off without being caught and score the go ahead put back.  UCF still had a great shot to win the game in the final seconds but they had two shots take heartbreaking bounces off the rim to come up just short.  Fortunately, Duke ended up losing two games later in the Elite 8, but I was just a few seconds away from seeing them lose in an epic second round upset that I would remember forever.
4.  Black Saturday of College Football: Alabama, South Carolina, Wake Forest, and Kentucky all lose big games (November 9, 2019)– It seems like there is at least one college football Saturday every year where everything that could go wrong does go wrong and all my teams lose.  This year in week 11 of the 2019 season when all the teams I have personal connections to (Bama- my mom's alma mater, South Carolina- my dad's alma mater, Wake Forest, my alma mater, and Kentucky- my local team growing up) all lost respectively huge games.  Bama lost to LSU 46-41, which ended up costing them the SEC West and a birth in the playoff.  South Carolina lost to Appalachian State at home, which prevented them from making a bowl game this season.  Wake Forest had a second half collapse against Virginia Tech which cost them an Orange Bowl bid, and Kentucky lost to arch rival Tennessee.  It was a rough Saturday of football indeed.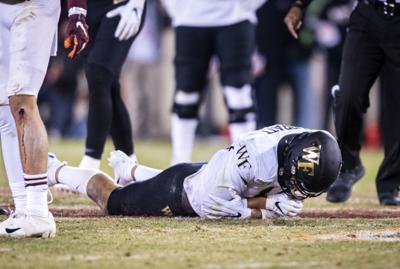 5.  Clemson football demolishes Alabama in the National Title Game (January 7, 2019)- This game was gut-wrenching in so many ways as Clemson destroyed Alabama last January to become the new kings of college football.  It simultaneously marked the end of Bama's stranglehold on the sport and the beginning of Clemson's dynasty.  The only reason this game is not higher on the list is because it was never close.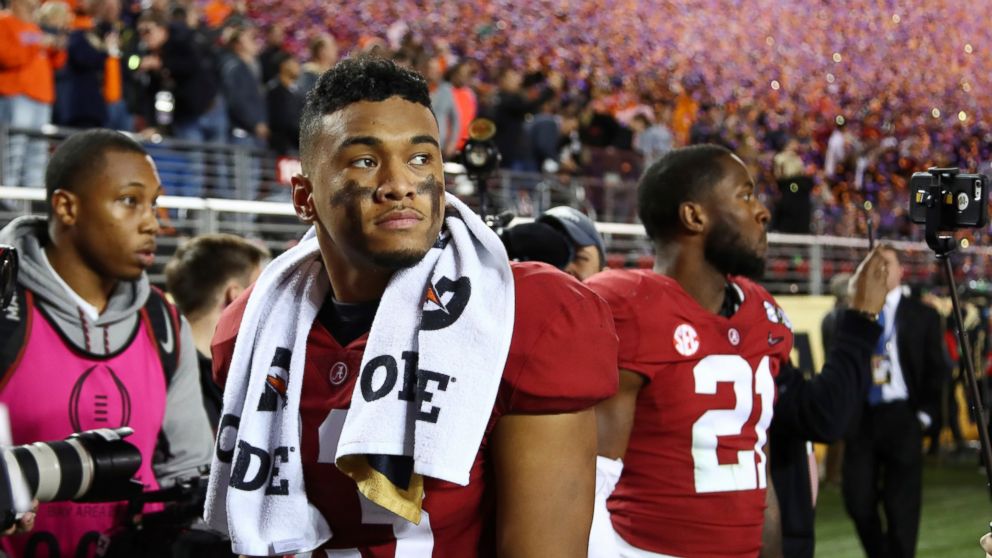 6.  Utah and Baylor blow College Football Play-in Games during Championship Weekend (December 6-7, 2019)– Those of you who know me at all, know that the aspect of college football I am most obsessed with is having non-traditional powerhouses succeed.  I have strongly advocated for a sixteen team playoff for years, but in the current four-team format, the best I can hope for annually is for one "Cinderella" non-traditional powerhouse to make the field.  This season two different teams that fit that critera had a shot at crashing the party, as Utah was in prime position to earn a bid entering the Pac-12 title game.  Unfortunately, the Utes were blown out by Oregon, which setup a playoff play-in game between Oklahoma and Cinderella Baylor the following day.  Charlie Brewer of Baylor got hurt early but the Bears fought back gallantly and actually forced overtime against the Sooners.  Unfortunately, Oklahoma dominated the overtime period to setup an unimaginative playoff field full of traditional powerhouses.
7.  Back-to-back Wake Forest spring sport choke jobs: women's golf and men's baseball blow big leads to lose national title and tourney bid (May 22-23, 2019)– This moment is really a combination of two separate events in two different sports, but because they happened on consecutive days, they are grouped together in my heart and mind.  The first disappointment was the Wake Forest women's golf team who was dominating the women's golf national championship match over Duke before falling apart on the back 9 and losing a 3-2 heart breaker against the Blue Devils.  It would have been the first national championship in program history.  Then a day later, the men's baseball team was just an out away from clinching a bid into the semifinals of the ACC Championship and having a chance to make an improbable run to the NCAA tournament.  Unfortunately, the Deacs collapsed again by losing to another in-state rival, the Wolfpack of NC State.
8.  New England Patriots lose first round playoff bye with shocking defeat to the Miami Dolphins (December 29, 2019)– This is the second of my three major disappointments from this past weekend to make the list.  The Patriots had positioned themselves all season to make another Super Bowl run, as they won their first eight games and seemed like a lock to earn a first round playoff bye.  All the Pats needed to do to clinch that bye during the final weekend of the season was to beat the lowly Miami Dolphins at home, which seemed like a foregone conclusion since Miami had only one road game the entire season and that was against a Colts team who had started their backup quarterback against them.  Nevertheless, the Pats started Sunday's game flat, as Brady threw an uncharacteristic Pick 6 early in the first half, and they never fully recovered as New England dropped a 27-24 heart breaker to the Dolphins.  Now, New England's playoff path becomes infinitely more difficult and their Super Bowl chances are exponentially less.
9.  Michigan State football ends Wake Forest's bowl win streak in Pinstripe Bowl (December 27, 2019)- Here is the third of my disappointing moments from this past weekend. The goal all season for Wake Football football was to win a fourth straight bowl game, something never done in the history of program.  During the regular season, the Deacs posted an impressive 8-4 record, and even though they fell short of a potential Orange Bowl bid, they did earn an invitation to a "Tier 1" ACC bowl game in the Pinstripe Bowl.  The matchup was enticing for the Deacs, as their 6-6 Michigan State opponent seemed like a big-name yet beatable foe.  Wake Forest started off well in the game taking a 21-20 lead into the halftime locker room.  However, the Deacons failed to score in the second half and ended up dropping the contest by a score of 27-21, ending their three game bowl win streak under head coach Dave Clawson.
10.  The Alliance of American Football dies (April 2, 2019)– The final moment on this list is a little outside the box but very much belongs.  I had become a huge fan of the Alliance of American Football (AAF) in the league's first season this past spring, as it featured one of my favorite coaches (Steve Spurrier) and players (former Wake QB John Wolford) in the sport.  Also, ever since the USFL rose to prominence in the 1980's I have always believed that a spring football league could work in America, and the AAF seemed to have the long-term model to succeed in that endeavor.  Unfortunately, the league did not have the financial backing necessary to flourish, and the AAF shut down operations before it even completed its first season this past April.  Here's hoping the XFL has better luck in 2020.