For the twelfth-straight season, I will be publishing weekly columns late in the season which analyze all of the FBS conference championship races. Bolded teams below have already clinched their division or conference. Italicized teams are my predicted champions of their respective conferences/divisions at this point in time. This list is updated through all games played on December 5, 2020.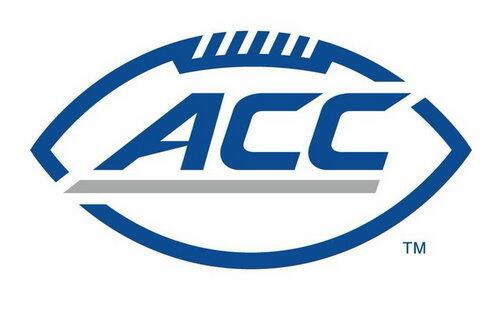 ACC– Notre Dame/Clemson (The rematch of the Power Five game of the year is all set for Charlotte on December 19th.)
Big 12– Iowa State/Oklahoma (The Cyclones have officially clinched an opportunity to play for their first conference championship since 1912. They will meet the three-time defending Big 12 champion Sooners two weeks from now in Jerry's World.)
Big Ten East– Ohio State (The Buckeyes have mathematically clinched the Big Ten East, and even though Ohio State would technically fail to play the number of necessary grams to qualify for the Big Ten title game if their contest with Michigan gets cancelled next week, Big Ten Executives have already hinted at changing the rules to enable OSU to play in it if that were to happen.)
Big Ten West– Northwestern (The Wildcats are partying like it is 1995, which is the last the Wildcats won an outright Big Ten title, because Pat Fitzgerald's squad has officially clinched a Cinderella berth in the conference championship game in Indianapolis.)
Pac-12 North– Oregon (Despite the Ducks' upset loss to Cal, Oregon still controls its own destiny for the division title as they host Washington in a de facto division title game this weekend. Got to give Oregon the slight edge there given the game is in Autzen.)
Pac-12 South– Southern Cal (The Trojans looked impressive for the first time this season with a dominant home win over Washington State. As a result, they just need to beat UCLA next Saturday to clinch the Pac-12 title. If the Trojans do falter in the Rose Bowl next weekend, then Colorado will clinch a Cinderella Pac-12 South championship, as long as they take care of bushiness against Utah the night before.)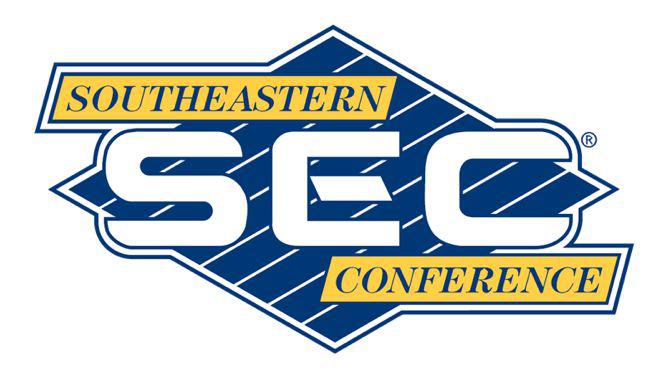 SEC East– Florida (By virtue of their win over Tennessee, the Gators have clinched a spot in this year's SEC title game against Bama. A win there and they will book a trip to the College Football Playoff.)
SEC West– Alabama (The Tide rolled over LSU last night, and as a result, they will be rolling into Atlanta for a huge matchup against the Gators. The only question is whether or not Bama can lose that game and still get into the playoff.)
——————————————————————————————————————————————
American Athletic Conference– Cincinnati/Tulsa (For the second year in a row, the AAC will host a championship double header as the two title game participants will again play each other two weeks in a row.)
C-USA East– Marshall (As virtually every other conference has locked in their title game participants, both Conference USA division races remain wide open. Marshall and Florida Atlantic are tied in 1st place at 4-1, but the Thundering Herd own the head-to-head tiebreaker. That means Marshall can clinch the division crown with a win over Charlotte next Friday night. If they stumble again like they did Saturday versus Rice, then Florida Atlantic will clinch with a win over Southern Miss on Thursday night.
C-USA West– UAB (This is a very strange division title race based on the uneven number of games each of the top teams in this division have played. UTSA stands in first place at 5-2 and has finished its conference slate. Meanwhile, UAB sits just behind them with a record of only 2-1 due to postponements/cancellations of four different games. The Blazers did, however, beat UTSA for one of those two wins, so unless the Conference USA execs step in to disqualify the Blazers, then UAB should earn a second consecutive title game berth with a win over Rice next Saturday. A loss there would create a four team log jam at the top with UTSA, Louisiana Tech, Rice, and UAB all having two losses. Assuming Conference USA follows the prevailing Covid logic, that head-to-head matters more than total number of games played then Rice would actually have the best record against those three squads. So to make a long story short, next week's UAB/Rice game appears to be a de facto C-USA West division championship game.)
MAC East– Buffalo (Just like Notre Dame, Buffalo pulled off the ultimate Covid championship by wining their division title as a result of a cancelled game. The Bobcats of Ohio were my pick to win this division because I thought they would upset the Bulls on Saturday, but alas, the game was never played and Buffalo heads on to Detroit for the title game in two weeks.)
MAC West– Western Michigan  (This division title race got a whole lot more interesting thanks to Eastern Michigan's upset of the Broncos on Saturday. Now, Western Michigan must go on the road to Muncie, Indiana for a de facto division title game against a red-hot Ball State squad who just knocked off two of the best teams in the conference on the road: Toledo and Central Michigan. I am still picking the Broncos to win that game next Saturday but that could end up being an instant classic.)
Mountain West– Boise State/Nevada (The Mountain West joined the anti-division movement of 2020 and decided, like several other leagues, to give its top two overall teams bids to the conference title game. They also have the same rule regarding unbalanced scheduled with head-to-head records taking precedent over win percentage when teams are tied in the loss column. At this point, no one has clinched a bid to the title game yet and three teams are in contention for it: Boise State, San Jose State, and Nevada. Boise should clinch their bid to the conference championship with a win at struggling Wyoming on Saturday night. Meanwhile, Nevada and San Jose State will play in a de facto Mountain West title play-in game on Friday night. The Spartans will likely be a slight favorite in that one because they are playing at home, but I am going to revert back to my preseason title game prediction and pick the Wolf Pack of Nevada to earn a title game berth versus Boise. Now if Boise somehow loses to Wyoming, then things will get a little murky. The Broncos will still clinch a title game berth if San Jose State beats Nevada. However, if Nevada wins and Boise loses, there could four-way tie at the top with each team having one loss. In this situation, Nevada and San Jose State would get to play each other in an immediate MWC title game rematch.)
Sun Belt East– Coastal Carolina (The clock still hasn't struck midnight on Coastal's incredible Cinderella 2020 season. In the preseason, this team was ranked 112th out of 130 squads by the average of the major college football preseason publications. Now, they are in contention for a New Year's Six Bowl. This really is one of the most improbable stories in the history of the sport.)    
Sun Belt West– UL-Lafayette (The Sun Belt championship is set with an epic rematch between the Ragin' Cajuns and the Chanticleers. This time the game will be played in Conway, instead of Lafayette.)