Each season, I chronicle the potential March Madness Cinderella Stories by writing two articles that detail teams across that could become a feel-good story come March. The first article is written around the midpoint of the season (late January/early February) and the second is published just as the conference tournaments begin. Here is the first of those two annual editions.
While almost all mid-major college basketball teams have the chance to play Cinderella come Christmas Day (aka the first round of the NCAA tourney), it is particularly special when these teams have an inspiring sentimental storyline.  Often times this involves a squad making its first trip to the Big Dance (see Northern Colorado in 2011).  Other times there is a likable coach who warms the hearts of the nation (see Pete Carril in 1994, Andy Enfeld in 2012).  Inevitably, when the second week of March comes around, these stories will come to fruition.  In the meantime, it's worth looking at the standings and checking out which mid-major conference leaders/contenders and other probably NCAA Tournament teams could inspire us during the first few weeks of March.  Only teams currently in first or second place of their respective conferences or squads currently in the hunt for an at-large bid will be included in this column.  They are listed in alphabetical order by conference.
UMBC (America East)- Can the Retrievers get back to the Dance for the first time since their incredible 2018 upset over Virginia? Well, right now they are sitting pretty, tied with Vermont atop the America East standings. Not only does UMBC still have Daniel Akin who had a big impact in that legendary upset, but they also have a 5'2″ senior point guard in Darnell Rogers (pictured below) who is the shortest player in Division 1 basketball history.
Richmond (Atlantic 10)- It is hard to believe the Spiders have not gotten to the Big Dance since their Cinderella Sweet 16 run ten years ago. I think the Spiders would have earned one of the last few at-large bids last season, but this year the always underrated Chris Mooney, who is in his fifteenth year with the school, again has his team on the cusp of a trip to the tourney. The Spiders are just one game behind in the loss column of the A-10 leader St. Bonaventure and are right in the thick of the NCAA tourney at-large bubble.
Montana State (Big Sky)- The Bobcats have not been dancing since Kentucky's 1996 national championship season. This season they are in prime position to end that drought as they are 6-0 in conference play and have a two game advantage over their closest competitors.
Sacramento State (Big Sky)- Speaking of NCAA tourney droughts amongst Big Sky schools, the Hornets of Sacramento State are one of the 47 remaining NCAA division 1 teams to have never earned a Dance bid before. They have a decent shot at ending that streak this year though, as they are among the group of teams tied for second in the Big Sky chasing the forementioned Montana State Bobcats.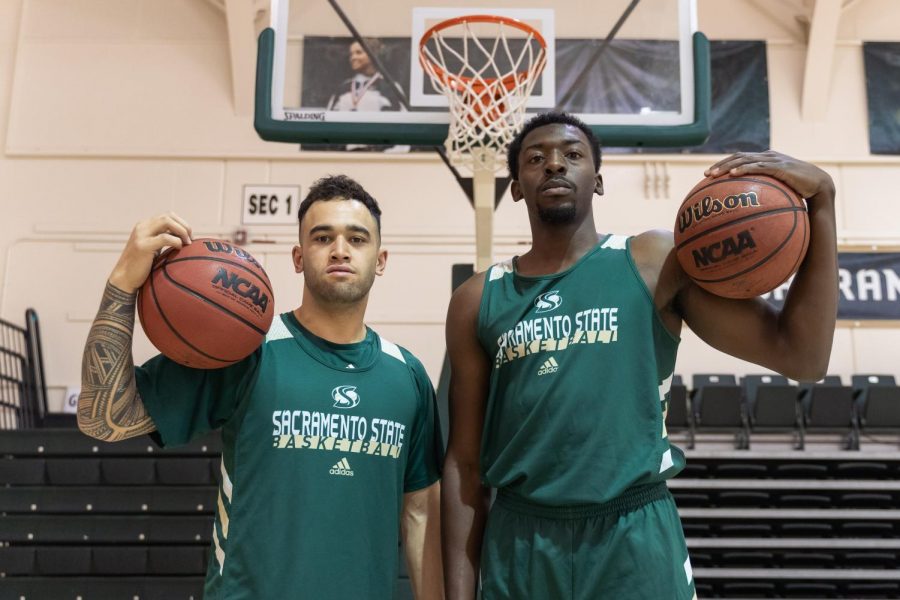 UC Riverside (Big Sky)– Speaking of Big Dance virgins, the Highlanders of Riverside have also never been do the Division 1 men's basketball tournament, despite being a Division 2 powerhouse from the 1970's-1990's. This is the year they could breakthrough though, as they are tied for second in the loss column in the Big West standings, only a game behind the league leaders from UC Irvine.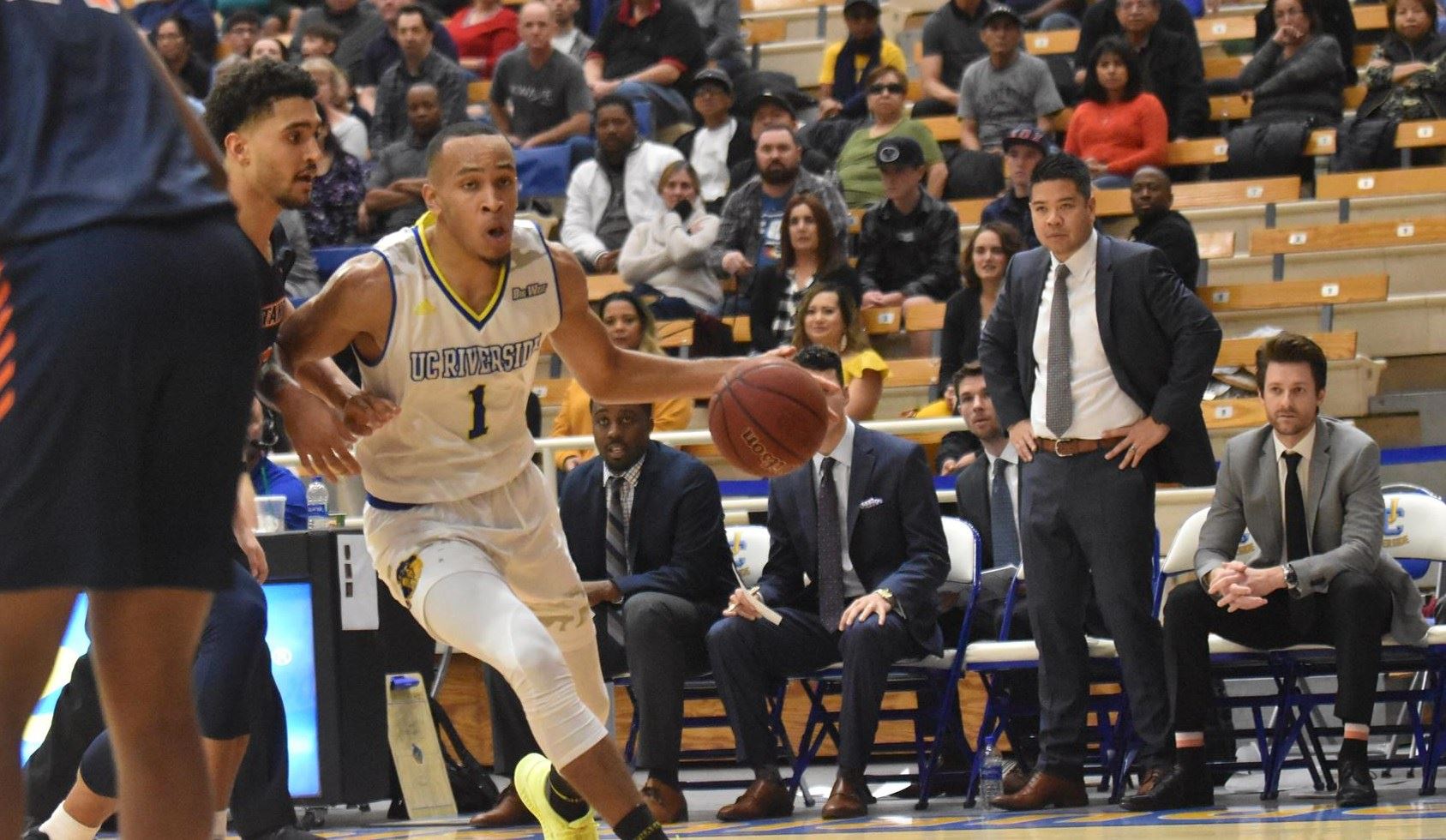 Rutgers (Big Ten)- The Scarlet Knights were robbed from their first tourney bid since 1991 last year when Covid-19 cancelled an NCAA tournament which they almost assuredly would have received an at-large bid to. This year Rutgers is actually underachieving a bit based on their lofty preseason prediction. However, they are still on the right side of the NCAA tourney bubble based on most all bracket projections, including my own. Expect the longest current tourney drought amongst Power 5 schools to come to an end this March.
Toledo (MAC)– Every year when I write this column I am always shocked to see that this team still hasn't played in an NCAA tournament since 1980. The Rockets always seem to field solid MAC teams that fall just short of the conference crown. This may be the season Toledo is finally able to breakthrough, as they are 10-1 in MAC play and sit alone atop the conference standings.
Drake (Missouri Valley)– The Bulldogs haven't danced since having their hearts ripped out by Western Kentucky in the 2008 NCAA tournament, when they suffered an upset loss as a surprise 5 seed thanks to a 30 foot prayer at the buzzer. Now, Drake looks to be on their way to another single digit NCAA tourney seed thanks to a shocking 16-0 start to the season in which they have joined Baylor and Gonzaga as the nation's last three unbeaten teams. Interestingly, the Bulldogs of Drake also fielded a loaded team during their most recent tourney bid prior to 2008, as their 1971 squad make it all the way to the Elite Eight. It is fair to say that Drake doesn't dance often, but when they do they, bring a team that far exceeds what you would expect from a normal Missouri Valley tourney participant.
Loyola-Chicago (Missouri Valley)- Drake's only major challenger in the Missouri Valley is none other than Sister Jean's crew from Chicago. Loyola of Chicago, the 2018 Final Four Cinderella darlings, are still very dangerous as they are 9-1 in Missouri Valley play and only a half game back of the aforementioned Bulldogs of Drake. This squad features both a starter (Cameron Krutwig, pictured below) and a role player (Lucas Williamson) from that 2018 squad who want to bookend their careers with another surprising NCAA tourney run. Loyola is squarely on the at-large bubble right now but is also capable of knocking off Drake to win Valley tournament. We'll see how those two squads match up in a couple of weeks as Loyola travels to Drake for a massive weekend double header on February 13th and 14th. Bryant (Northeast)– The Bulldogs of Bryant have been an emerging power in the NEC for a few years now, but they still haven't earned their first NCAA tourney bid in school history. That could change this March as currently Bryant sits in second place in the conference standings with an impressive 6-4 mark in conference play. They also have proven they can play with the big boys as Bryant lost at Syracuse by a mere point back in November.
St. Francis-Brooklyn (Northeast)– It is one of the best NCAA tourney statistical tidbits in existence: there are only four schools who have had Division 1 basketball teams since the tournament began in 1939 that have never earned a bid before. They are: William & Mary, the Citadel, Army, and St. Francis of Brooklyn. The Terriers have a chance of whittling that list down to three though as they have are tied with Long Island in the loss column for first place in the NEC.
Navy (Patriot)- Despite their recent football successes, the Midshipmen haven't danced in men's basketball since the 1990's. However, this season the Middies are right in the thick of the Patriot League title race, as Navy is tied with Colgate for first place in this conference. Interestingly, Navy's arch rival Army, who as mentioned above is one of the four original NCAA teams never to make it to a Big Dance, is right behind those two teams tied for third with an impressive 5-3 conference mark. The Black Knights don't currently have the credentials to make this list, but they are also worth watching to see if they could also make a run at ending their lengthy tourney drought.
Furman (Southern)– Speaking of lengthy NCAA tournament droughts, the Paladins haven't danced since 1980, but did you know this team made the Sweet 16 in 1974?  This year Furman is tied for second in the loss column in SoCon play and only lost by 3 at Alabama earlier this season.
Nicholls State (Southland)- The Colonels haven't danced since the late 90's, but they currently find themselves in second place at 7-1 in the Southland conference standings. They also gave LSU a run for their money back in December when they only lost in Baton Rouge by 6.
South Dakota (Summit League)- The Coyotes have becoming a basketball power over the past half decade, but they haven't been able to overcome South Dakota State and North Dakota State's stranglehold on this league and earn their inaugural NCAA tourney berth. This may be the season that all changes though, as South Dakota stands atop the conference standings with a perfect 8-0 mark and has already knocked off SDSU by 13 earlier this season.
Texas State (Sun Belt)- The Bobcats were featured on this list last season, as they are still searching for their first NCAA tourney bid since 1997 when they got destroyed by Clem Haskins' Minnesota squad under their former moniker of Southwest Texas State. Last season, Texas State was on their way to possibly ending that drought, as the Bobcats were in the Sun Belt conference semifinals before the Covid-19 virus cancelled the remainder of the tournament. This season, Texas State is once again contending for the league crown as they are in a de facto three-way tie for first place with football powers, Coastal Carolina and UL-Lafayette.
Grand Canyon (WAC)- The Antelopes have never been dancing, and even though they are no longer coached by NBA superstar Dan Majerle, his replacement Mr. Mid-Major Cinderella Story himself Bryce Drew (pictured below) has them on the precipice of a tourney bid this season. In the past, Grand Canyon just hasn't been able to beat perennial power New Mexico State when it has mattered the most. This appears to be the season that is set to chance though, as Grand Canyon swept New Mexico State this past weekend by fairly wide margins, to improve to 6-0 in conference play.
UT Rio Grande Valley (WAC)– Joining Grand Canyon as the only other unbeaten from the Western Athletic Conference, is one of the NCAA Division 1 basketball teams that I know the least about. Other than seeing their cool initials, UTRGV, on various online scoreboards, my knowledge of this program is extremely limited. As a matter of fact, they are one of the few programs out there that I have never seen play a game and before writing this article, couldn't tell you the name of their mascot or their head coach. They are in fact the Vaqueros (Spanish word for cattle driver), they are coached by former Oklahoma assistant Lew Hill, and they transitioned from Division 2 to D-1 back in 2013. They have only played two conference games so far this season, and even though they may get exposed by Grand Canyon when they play them twice next weekend, in a year, where New Mexico State is down and suffering through massive Covid issues, this league could be won by absolutely anybody, including UTRGV. And whoever that "anybody" ends up being is going to be a great sentimental storyline, as outside of NMSU, no team currently in this league has played in the NCAA Tournament in the past fifty years.