For the thirteenth year in a row, I am publishing an account of my top 10 best and worst sports moments of the past year. Scroll through the blog archives from late December of each year if you want to see the previous editions. Keep in mind that these are given from a purely subjective viewpoint. When I say "best/worst moments" I'm not talking about great or horrible sporting events. I'm talking about moments that affected me the most positively or negatively. Overall, this was a pretty good sports year for me given Wake Forest's Cinderella run to the ACC Football Championship Game, Tom Brady's 7th Super Bowl Bowl, and several good March Madness upsets. Nevertheless, the show must go on and rankings must be produced, so without further ado, here are my best and worst sports moments for the year 2021.
Best Moments:
| | |
| --- | --- |
| 1. College Football Rivalry Weekend: Wake Forest wins ACC Atlantic Title with in over BC, Michigan beats Ohio State, OK State beats Oklahoma, Kentucky beats Louisville | November 27 |
I have sat through many a horrible rivalry weekends for me and my teams. This was one full of pure joy instead.
| | |
| --- | --- |
| 2. Wake Forest football beats NC State en route to ACC Atlantic Championship | November 13 |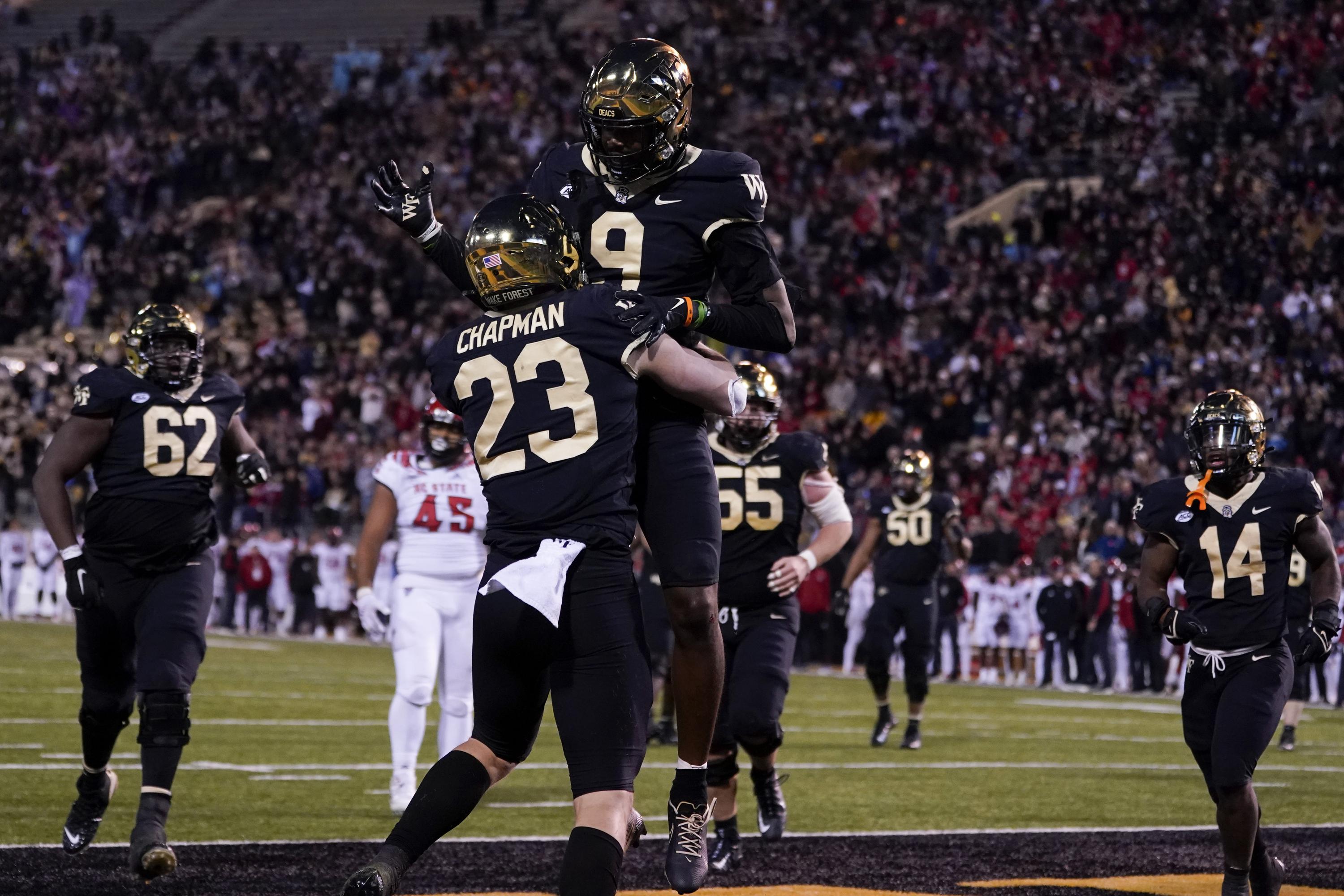 Wake's first field storming game in 15 years!
| | |
| --- | --- |
| 3. Phil Mickelson wins the PGA Championship at 50 to become oldest major championship winner in history. | May 23 |
Having a 50 year old win a golf major has also been an under the radar sporting goal of mine. This year it was accomplished in dramatic fashion and Mickelson hung out to win the 2021 PGA Championship in Kiawah.
| | |
| --- | --- |
| 4. NCAA Tournament First Round Chaos: four teams seeded 13 or lower win games | March 19-20 |
It was the first-time ever that a four teams seeded 13 or lower won first round games as (13) North Texas upset (4) Purdue, (13) Ohio beat (4) Virginia, (14) Abliene Christian knocked off (3) Texas (pictured below), and (15) Oral Roberts beat (2) Ohio State.
| | |
| --- | --- |
| 5. NCAA Tournament Second Round Day 1: Loyola, Oral Roberts, and Oregon State shock world | March 21 |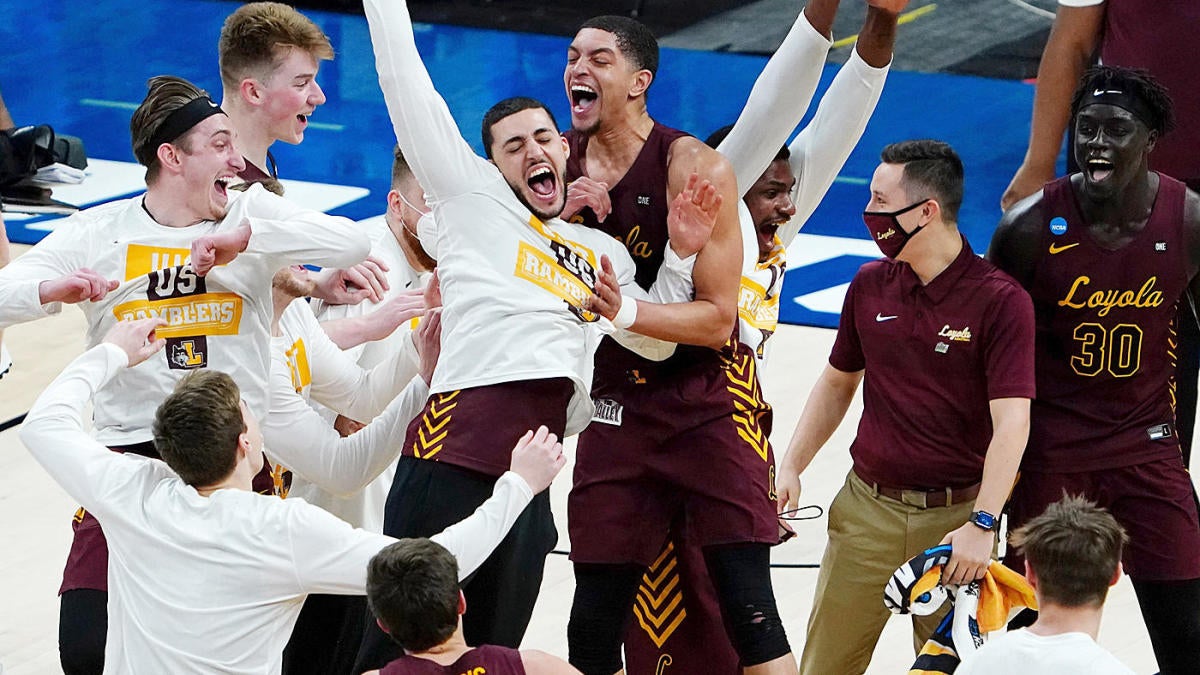 The NCAA tourney upsets continued as Sister Jean's Loyola Ramblers shocked top-seeded Illinois (pictured below), Oral Roberts beat Florida to become only the second 15 seed to reach Sweet 16, and Oregon State upset Oklahoma State.
| | |
| --- | --- |
| 6. One Saturday in Vegas: Great Britain's Emma Radacanu wins US Open, Oregon upsets Ohio State in football, South Carolina football beats ECU in thriller, , and Mississippi State beats NC State | September 11 |
I made a trip to Vegas for a buddy's birthday this fall for NFL week 1 and college football week 2. We spent all of Saturday at Circa Swim in Vegas and boy were we treated to a great day of sports!
| | |
| --- | --- |
| 7. Tom Brady wins 7th Super Bowl as Tampa Bay upsets Kansas City | February 7 |
As a lifelong Pats fan, I still have to cheer for Tom Brady even though he plays for a new team now (except win they play New England of course). That is why I was thrilled to see him capture his 7th Super Bowl title this past February.
| | |
| --- | --- |
| 8. Gonzaga wins Final Four Thriller against UCLA on Jalen Suggs half court buzzer beater | April 3 |
Even though they ended up losing the championship game to Baylor (see more on that in the worst moments list below), this game had to be on the list because of how good it was and how elated I was at the result. In fact, I actually injured my leg celebrating the shot when I inadvertently crashed into my ping pong table.
| | |
| --- | --- |
| 9. Ole Miss wins first NCAA national championship in school history with women's golf title | May 26 |
I have always been a fairly big Ole Miss sports fan, which is why I was elated to see them win their first-ever NCAA national championship in women's golf this past spring.
| | |
| --- | --- |
| 10. Kentucky volleyball wins first national championship in both school and conference history | April 24 |
I always like to put a couple of somewhat obscure sporting moments at the end of these lists so I am going to go from women's golf to volleyball with my final moment of the list. If you know, then you know that my holy trinity of sports teams is Kentucky, Wake Forest, and South Carolina. That is why I was elated to see the Wildcats win the first national title won by any SEC team in the the sport of volleyball this past spring.
Worst Moments:
| | |
| --- | --- |
| 1. Wake Forest football loses ACC Football Championship Game to Pitt | December 4 |
Interestingly enough, my # 1 worst moment of 2021 corresponds to my # 1 best moment as Wake Forest won the ACC Atlantic on November 27th but then proceeded to lose the conference championship game in disappointing fashion in a game I attended with my family.
| | |
| --- | --- |
| 2. England loses Euro soccer final to Italy in penalty kicks | July 11 |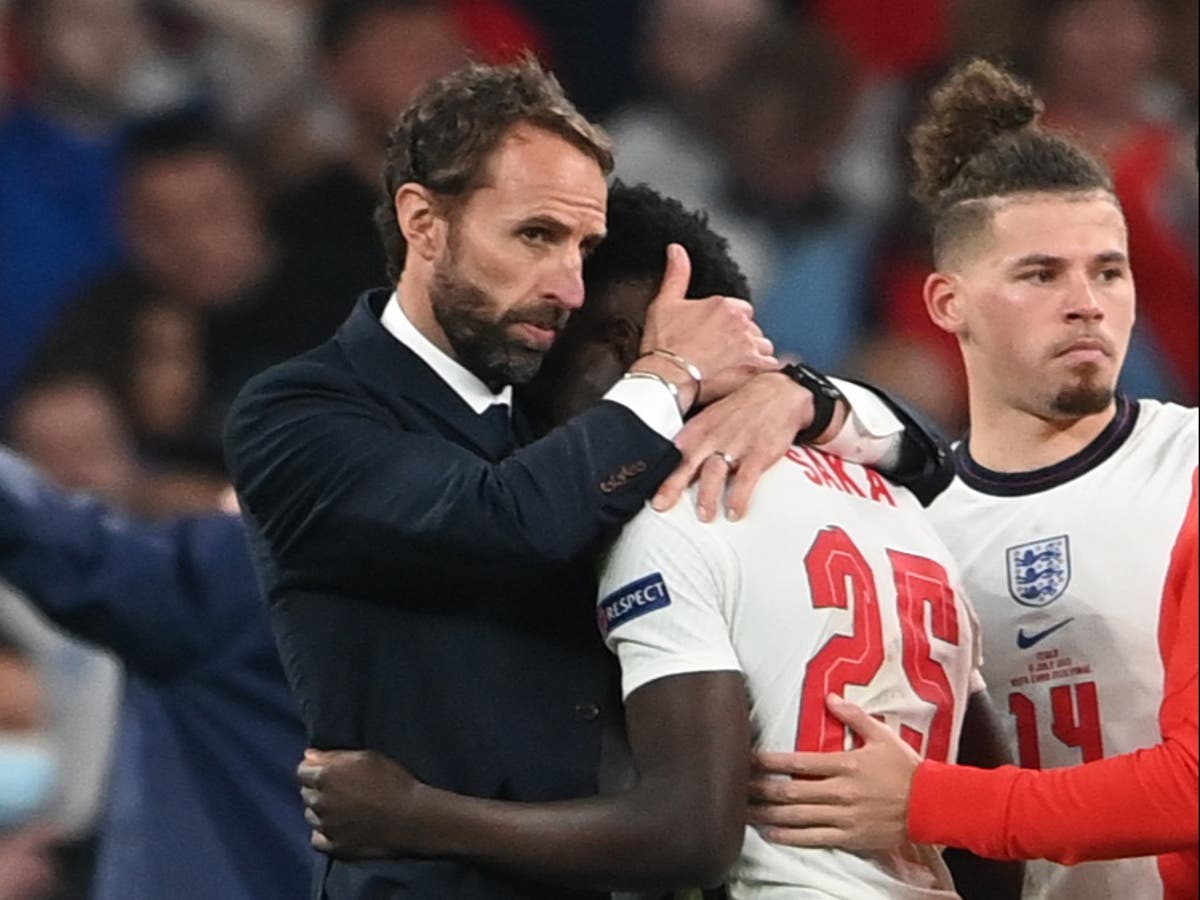 I have always been a pretty huge English sports fan despite having very little connection to the country. It all began with my fascination of having a Brit winning Wimbledon with originated with Tim Henman in 1996. Andy Murray finally ended their great tennis drought in 2013 with his triumphant Wimbledon victory over Novak Djokovic, but the English soccer team still hasn't won a major international tournament since the World Cup of 1966. This year they were ever so-close to ending that drought but once again they lost a heartbreaker in penalty picks. This moment was made all the worse for me because I was watching it in a local Irish pub surrounded by hundreds of die hard English soccer fans.
| | |
| --- | --- |
| 3. Baylor blows out Gonzaga to deny them national championship and undefeated season | April 5 |
A true mid-major has never won an NCAA basketball championship in modern times and my beloved Gonzaga Bulldogs a game away from breaking down that barrier but also becoming the first undefeated college basketball national champion since Indiana in 1976. Alas, it was not meant to me as the Baylor Bears dominated this game from start to finish.
| | |
| --- | --- |
| 4. Cincinnati loses Cotton Bowl to Alabama | December 31 |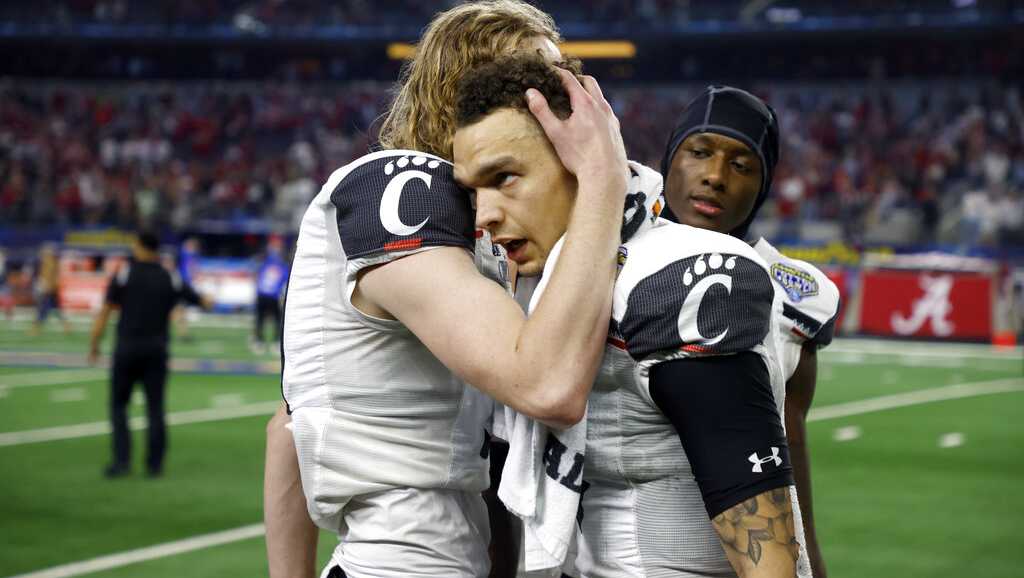 I am not necessarily a big Cincy fan and I generally cheer for Alabama in big games, but this contest had a huge personal significance for me as I have been advocating profusely since I was in the sixth grade that non-power five college football unbeatens deserve a chance to play for a national title. This year's Bearcat team was the first team in my lifetime to get that shot at a national champinship, but unfortunately, they were unable to capitalize on their opportunity, as Bama took care of them in the Cotton Bowl rather emphatically.
| | |
| --- | --- |
| 5. Phoenix Suns choke away Chris Paul's best chance at an NBA title | July 20 |
I attended Wake Forest with Chris Paul in 2004 and 2005 and actually met him at a fraternity party in September of 2004. As a result, I have always been a fan of his which is why I wanted to see him get a championship at some point in his career. It seemed like his best chance might have been this past season, but sadly, Paul's Suns failed to capitalize on their opportunity as they lost the NBA Finals in 6 games to the Milwaukee Bucks.
| | |
| --- | --- |
| 6. The Terrible Tuesday of Conference Championship Week: Wake basketball loses to Notre Dame on buzzer beater in ACC tourney; Elon and Bryant fall short of inaugural tourney bids | March 9 |
It seems like every year there are days in March Madness where everything seems to go right with my teams (see favorite moment # 5) and then there are days like this one where everything goes wrong.
| | |
| --- | --- |
| 7. Tampa Bay Lightning beat Montreal Canadiens in Stanley Cup Final | July 8 |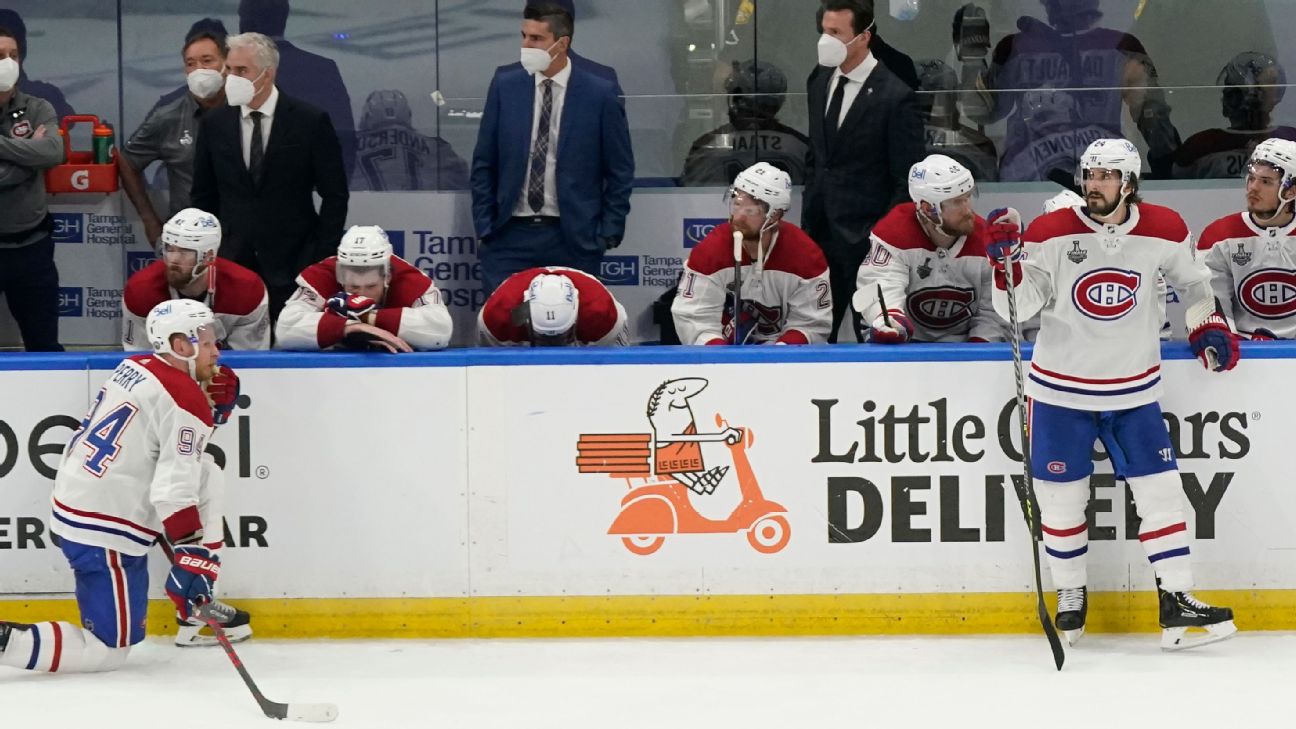 Besides my fascination with British tennis and soccer, my other strange foreign sporting interest is my support for Montreal-based teams. I grew up a diehard Expos fan, attended a Montreal Alouettes game on my honeymoon in 2009, and have always cheered for the Montreal Canadiens in hockey. The Habs came close to winning a surprise Stanley Cup title this season, but unfortunately, they came up short against a Lightning team that I really grew to despise.
| | |
| --- | --- |
| 8. Atlanta Braves defeat Houston Astros to win World Series | November 2 |
I know that I am definitely in the minority here, but I am one of the few southern sports fans that has never liked the Atlanta Braves. It is likely rooted in their divisional rivalry with the Montreal Expos throughout the 1990's but for whatever reason, I can't bring myself to cheer for them. On the other had, my dad is a diehard Astros fan so I really wanted to see them win a World Series title that wasn't shrouded in controversy. Nevertheless, the Braves took care of the Astros in six games in this year's World Series.
| | |
| --- | --- |
| 9. Garbine Mugurza chokes away Aussie Open fourth round match against eventual champ Naomi Osaka | February 13 |
I had to include a tennis moment somewhere on this list, but unfortunately it wasn't a good one, as one of my favorite tennis players, Garbine Muguruza, lost a grand slam match against one of my least favorite players, Naomi Osaka, despite having two match points at 5-4 in the third set. Osaka went on to win the Aussie Open so the match was extremely consequential in the grand scheme of things.
| | |
| --- | --- |
| 10. US women simultaneously lose softball and gymnastics gold medal finals | July 27 |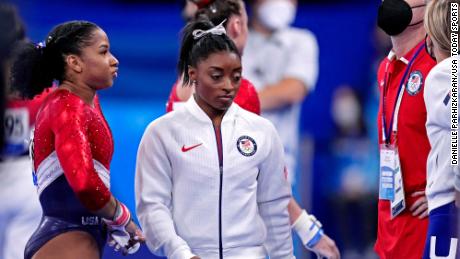 I had to include something from the Tokyo Summer Olympics on this list, but unfortunately it involved the Untied States women losing two gold medal contests they were supposed to win just minutes apart on the morning of July 27th.