For the twelfth-straight season, I will be publishing weekly columns late in the season which analyze all of the FBS conference championship races. Typically, this column begins in early November, but because several conferences didn't begin play this season until early November I had to delay this initial publication. In addition, I usually publish this column alongside my bowl eligibility analysis, but because there are no bowl eligibility requirements for 2020, that column has been rendered moot for this particular season. Bolded teams below have already clinched their division or conference. Italicized teams are my predicted champions of their respective conferences/divisions at this point in time. This list is updated through all games played on November 21, 2020.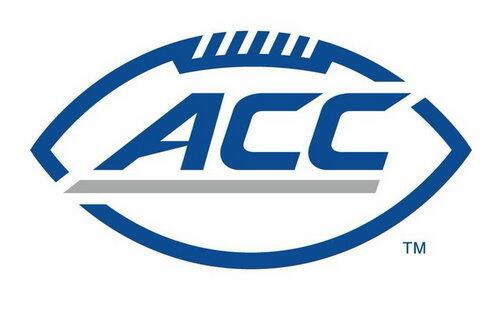 ACC– Notre Dame/Clemson (There are no ACC divisions for 2020 so the top two teams in the league will play in the conference's title game. Currently, Notre Dame is in first place at 7-0 while Clemson and Miami-FL are tied for second at 6-1. The Tigers do, however, own the head-to-head tiebreaker over Miami so they would have to lose again for the Hurricanes to have a chance to play in the title game. Clemson just has Pitt and Virginia Tech left, and even if one of those games gets cancelled, the ACC tiebreaker procedures for 2020 state that "head-to-head" results will take precedent over win-loss percentage". Also, because Notre Dame doesn't play Miami this season they would also win the tiebreaker over both the Canes and the Tigers if they were to drop a game (i.e. this weekend at North Carolina). To make a long story short, the Irish would have to lose twice and Clemson would have to lose again for them not to have a title rematch in Charlotte, and neither of those two things are going to happen.)
Big 12– Oklahoma/Texas (Despite both the Sooners' and Longhorns' horrendous starts of the season, it seems likely the two will both find a way back to the Big 12 title game. Currently, Iowa State is in first place at 6-1, but they are an underdog this weekend at Texas, and if they drop that game, we will have a four-way tie between Iowa State, Oklahoma, Texas, and Oklahoma State. In this situation, Oklahoma and Texas would win the tiebreakers to play for the conference crown. The Sooner do have a potential stumbling block this Saturday in Morgantown, but if they win there, then they will beat Baylor at home in the season finale. Likewise, if the Longhorns knock off the Cyclones this weekend, they should sweep the two Kansas schools to get to Arlington as well. The The Big 12, like the ACC, also has stated that "head-to-head results will take precedence over winning percentage" in cases where teams play uneven number of games. This seems to be a common theme.)
Big Ten East– Ohio State (Even though, the Buckeyes are only four games into their 2020 season, they seem to have the division crown on lock. By virtue of their win over Indiana, they essentially have a two game lead over the field, and I don't see anyway they drop two games with Illinois, Michigan State, and Michigan being their three remaining opponents. Like the conferences above, the Big Ten tiebreakers also state "head-to-head results will take precedence over winning percentage".)
Big Ten West– Northwestern (Believe it or not, the Wildcats of Northwestern, who were a lowly 3-9 last season, have just as much of a stronghold on their division title race as Ohio State does. Thanks to their upset win over Wisconsin, Northwestern also essentially has a two game lead over their division counterparts. They will be heavily favored in their remaining three games against Michigan State, Minnesota, and Illinois, and while I could see them dropping one of those contests, it is doubtful they lose two of three. Who would have thought Northwestern could be playing a College Football Playoff play-in game in a December 19th conference title matchup against Ohio State?)
Pac-12 North– Oregon (The Ducks and Huskies of Washington will meet on December 12th in what should essentially be a de facto division title game. Give Oregon the edge in that one, especially playing at home.)
Pac-12 South– Southern Cal (The Trojans and Buffaloes will meet this Saturday in what should be their de facto division title game, as the winner will essentially have a two game lead over their counterparts will just two games remaining.)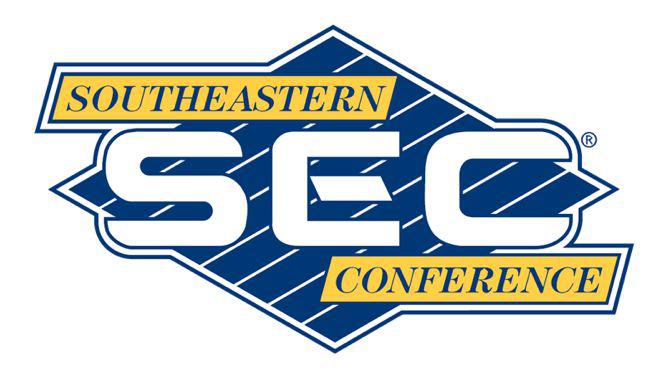 SEC East– Florida (By virtue of their win over Georgia in the world's largest cocktail party, the Gators essentially have a two game lead over the rest of the division with only struggling Kentucky, Tennessee, and LSU remaining on the schedule. Florida will be heavily favored in each of those games, and I don't see any possible way they lose two out of three of those contests.)
SEC West– Alabama (The Florida/Bama title game seems to be as inevitable as any conference championship game could be at this point in the season, as the Tide also have a de facto two game lead over the rest of their division. As a result, Bama just needs to beat either Auburn or Arkansas to clinch a spot in Atlanta.)
———————————————————————————————————————————————————
American Athletic Conference– Cincinnati/Tulsa (Like the Mountain West and ACC, the AAC is ditching the divisions in 2020 and rewarding the top two teams in their league berths in the conference championship game. Cincinnati and Tulsa both have two game leads over the rest of the league, but the Golden Hurricane have a brutal finishing stretch including games at Houston, at Navy, and at home versus # 7 ranked Cincinnati. I predict Tulsa drops two of those three contests, setting up an interesting tiebreaker scenario. Right now, four teams, SMU, Memphis, Navy, and Houston, have two losses in league play, but all of these teams play at least one of these other two loss squads in the final few weeks of the season. Thus, when all is said and one, I am predicting a three-way tie between Memphis, SMU, and Tulsa for the second spot in the league championship game. The Golden Hurricane would win this tiebreaker, so I am predicting their Cinderella run at a conference championship continues into the AAC title game. Interestingly, if Cincinnati and Tulsa do end up being the conference championship participants, it would mark the second straight season that the AAC championship game is an immediate rematch of each of the two participants' last regular season game.)
C-USA East– Marshall (The Thundering Herd were my division title pick at this point last year as well, but an upset loss at Charlotte cost them a chance to play for the conference crown. This season, on the 50th anniversary of their 1970 team's tragic plane crash, Marshall is in great shape to avenge last season's disappointment. All they need to do is beat either Rice or FIU in their final two games on 12/5 and 12/12, and they will clinch the C-USA East title.
C-USA West– UAB (This is a very strange race based on the uneven number of games each of the top teams in this division have played. I also didn't see anything online officially stating if Conference USA follows the lead of the ACC, Big 12, and others which give precedent to head-to-head record over win percentage for this Covid shortened season. Assuming it does, then UAB will successfully defend its west division championship with wins over Southern Miss and Rice, despite just having two conference games cancelled. )
MAC East– Ohio (Buffalo and Kent State are currently tied atop the MAC East division standings with 3-0 records, and the two play each other this Saturday in Buffalo. I am predicting the Bulls win that one to get to 4-0, but I think they follow that up with a road loss to the Bobcats of Ohio the following Saturday. As a result, I am predicting we end up with a three-way tie between Ohio, Miami-OH, and Buffalo for this division title, and because the MAC is following the 2020 trend of valuing head-to-head performance in cases of uneven games played, then Ohio would win the division title.)
MAC West– Western Michigan (The Broncos are sitting pretty in the MAC West standings with a one game lead on everyone else, including head-to-head victories over both Central Michigan and Toledo. They will cruise to victories over Northern Illinois and Eastern Michigan in their next two games before concluding the regular season on the road against 1-loss Ball State. However, even if the Cardinals beat the Broncos in that season finale, I am predicting Ball States loses one of their two road games before that against either Toledo and Central Michigan, thus handing Western Michigan the division crown. Also, I hate to brag, but an Ohio/Western Michigan title game could be the sixth such conference championship game to match my preseason predictions: see my Big 12, Pac-12, SEC, Mountain West, Conference USA, and MAC preseason conference championship picks that I published this past July and August.)
Mountain West– Boise State/San Jose State (The Mountain West joined the anti-division movement of 2020 and decided, like several other leagues, to give its top two overall teams bids to the conference title game. They also have the same rule regarding unbalanced scheduled with head-to-head records taking precedent over win percentage when teams are tied in the loss column. Currently, Boise, Nevada, and San Jose State are all undefeated, but the Broncos are the only one who will be heavily favored to win each of its remaining games. Thus, I think Boise will ultimately finish this conference season unbeaten, and we will see a tie between San Jose State and Nevada for second place with each having one-loss a piece. The Spartans and the Wolf Pack play each other in their respective regular season finales, and I am predicting Sam Jose State wins that game at home and becomes the fourth astonishing Cinderella team to play in its league's championship game this season. Northwestern, Coastal Carolina, and Tulsa are the others. In other words, my # 9 surprise team for 2020 is looking pretty good.).
Sun Belt East– Coastal Carolina (Speaking of Cinderella stories, there is not a greater one in college football than Jamey Chadwell's Coastal Carolina squad. By virtue of their huge victory over App State on Saturday, the Chants will clinch the Sun Belt East division crown with a win over Texas State this Saturday. And even if Coastal somehow gets upset down in San Marcos, they can still clinch the division crown with a win over Troy in their season finale. The better question here may be will this team get to host ESPN's College Gameday on Saturday December 12th when the Chants play one-loss Liberty.)
Sun Belt West– UL-Lafayette (The Ragin' Cajuns are the only team in the country that has already clinched a berth in a 2020 conference championship game. UL-Lafayette's 5-1 conference record is impressive, but it certainly helps matters win the second place team in your division is 2-4 like South Alabama currently is.)