Each season, I chronicle the potential March Madness Cinderella Stories by writing two articles that detail teams across that could become a feel-good story come March.   The first article is written around the midpoint of the season (late January/early February) and the second is published  just as the conference tournaments begin.  Here is the first of those two annual editions.
While almost all mid-major college basketball teams have the chance to play Cinderella come Christmas Day (aka the first round of the NCAA tourney), it is particularly special when these teams have an inspiring sentimental storyline.  Often times this involves a squad making its first trip to the Big Dance (see Northern Colorado in 2011).  Other times there is a likable coach who warms the hearts of the nation (see Pete Carril in 1994, Andy Enfeld in 2012).  Inevitably, when the second week of March comes around, these stories will come to fruition.  In the meantime, it's worth looking at the standings and checking out which mid-major conference leaders/contenders and other probably NCAA Tournament teams could inspire us during the first few weeks of March.  Only teams currently in first or second place of their respective conferences or squads currently in the hunt for an at-large bid will be included in this column.  They are listed in alphabetical order by conference.
Tulsa (AAC)- The Golden Hurricane were picked to finish 10th in the American Athletic this season but now they find themselves a half game back from the conference lead with an impressive 7-2 start to league play.  Add in the heart-warming story of Elijah Joiner, and you have all the makings of a great March Madness Cinderella Story.
Rutgers (Big Ten)- The Scarlet Knights have long been the doormat of major college basketball.  In fact, you could argue they have long been the doormat of major college athletics, as they are only one of two Power 5 schools never to play in a ESPN College Gameday basketball or football game (the other is my beloved Wake Forest squad).  Nevertheless, Rutgers has surged to a 16-7 start to the season and currently are projected as a 7 seed per the official bracket matrix.  The Knights haven't played in an NCAA tournament since 1991 and haven't even had a winning season since 2006!
Hofstra (Colonial)- The last time Hofstra went to the Big Dance they were known as the Flying Dutchmen (2001).  The Pride are now in great shape to end their drought, as they are just a half game back of Charleston for first place in the CAA standings.
Louisiana Tech (Conference USA)- The Ragin' Cajuns have produced a solid football program over the years, but the basketball program hasn't seen in an NCAA Tournament berth since 1991.  They have a decent shot at ending that drought this season, however, as they are just tied for second place and only a game back of first in the current Conference USA standings.
Monmouth (Metro Atlantic)– Believe it or not, the Hawks have had failed to earn a NCAA tourney bid since 2002, despite King Rice's overall success with this program.  In 2016, they pulled off all of several non-conference upsets and were known for their charismatic bench celebrations, but ended up losing a heartbreaker in the conference final.  This year's edition of the program is in position to finally breakthrough, as they are currently tied for first in MAAC standings.
Bowling Green (MAC)– Would you believe the Falcons haven't danced since LBJ's presidency back in 1968?  This football powerhouse may finally have the goods to breakthrough in hoops, as they are currently  8-2 in MAC play and are alone atop the East division.
Northern Illinois (MAC)– The Falcons aren't the only MAC team positioning themselves for a Cinderella NCAA tourney bid.  The Huskies, who have been the class of the league in football for several seasons, are tied for first in the MAC West, as they search for their first NCAA tourney bid since 1996. Norfolk State (MEAC)– Would you believe the Spartans haven't been to the Big Dance since pulling off their incredible 15 over 2 upset of Missouri in 2012?  Now, Norfolk is back in the hunt for a conference crown as they are tied for second in the league standings.
Southern Illinois (MVC)– The Salukis haven't danced since their Cinderella Sweet 16 run in 2007.  Now, SIU is back in hunt for the league title, as they are alone in second place in the Missouri Valley standings.
St. Francis-PA (NEC)– The real Cinderella story in the Northeast Conference is the Merrimack Warriors who sit alone atop the league standings in their very first year playing Division 1 basketball.  Unfortunately, Merrimack is ineligible for the Big Dance, so the one Cinderella Story that matters in this league is St. Francis PA who is currently in position to earn the # 2 seed in the NEC tournament, despite a 29 year NCAA tournament drought.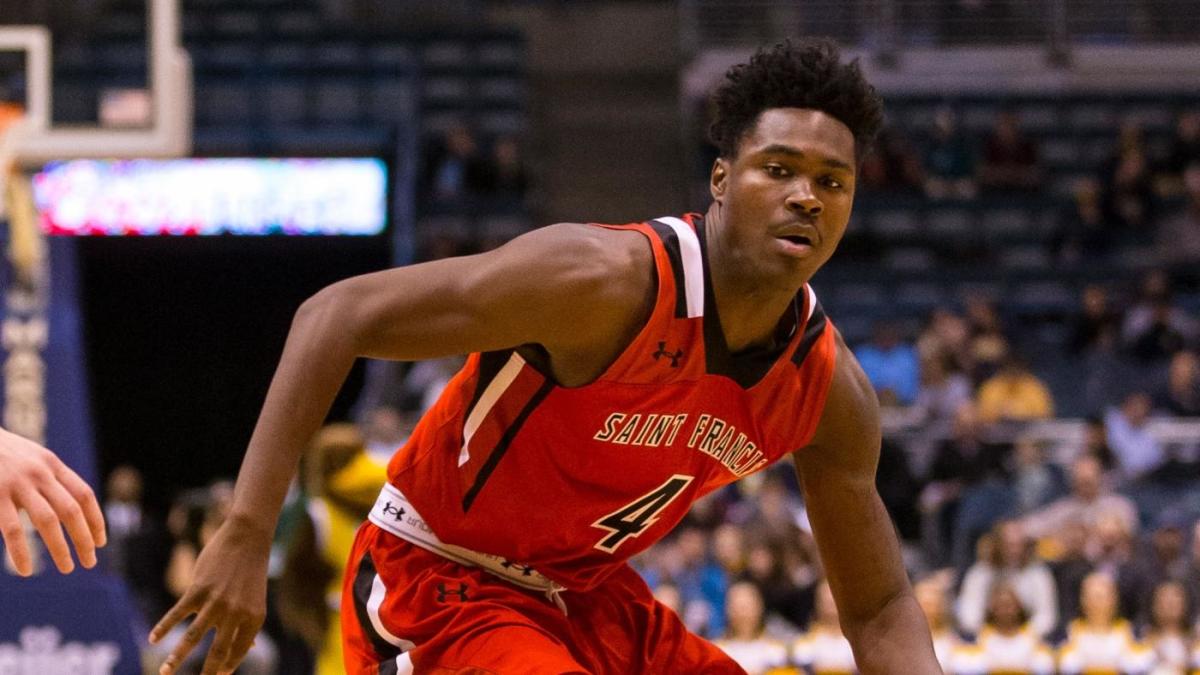 Furman (Southern)– The Paladins haven't danced since 1980 but did you know this squad made the Sweet 16 in 1974?  This year they are tied for first in SoCon play and only lost by 3 at Auburn earlier this season.
Nicholls State (Southland)- The Colonels haven't danced since the late 90's, and even though everyone think this is Stephen F. Austin's league to lose, Nicholls is currently tied for second in conference play.
Arkansas-Little Rock (Sun Belt)– The Trojans have danced as recently as 2016 when they beat Purdue in a huge first round upset.  Nevertheless, Little Rock finished dead last in conference the past two seasons.  That is why it is fairly astonishing that Darrell Walker currently has this team leading the entire Sun Belt by three games.
Georgia Southern (Sun Belt)- If the aforementioned Little Rock squad manages to falter in March, then either the Eagles of Georgia Southern or the Bobcats of Texas State will be in prime position to clinch an automatic bid, as both teams are currently tied for second in Sun Belt play.  Neither team has danced since the 1990s.
Texas State (Sun Belt)– see comment above